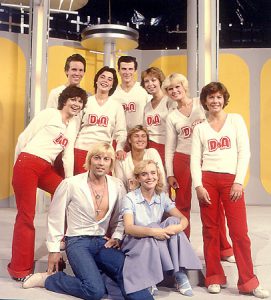 LONDON…..NOW!  As Prime Minister Theresa May outlined the plans for the UK's exiting the European Union, vociferous pro-EU lobbyists announced that they would enter as a rival UK entry in the 2017 Eurovision Song Contest.
The Song, titled "Wa Wa Waaaaa" is a lament for a referendum result gone wrong and the summing up of the feelings felt by some Remain voters.  The tune is supposedly based on an air by Now Show troubadour Mitch Benn whilst the lyrics are by long time EU campaigner Giles Bratt, gleaned from the social media comments made by Remain supporters who still bristle at the referendum result.  The words are:
Wa, wa, wa waaaaaaaaaa, wa, wa, waaaaaaaa, so unfair!
Wa, wa, wa, waaaaaaaaa, wa, wa, waaaaaaaaaa!
Wa, wa, wa, waaaaaaaaa, take to Twitter, vent your spleen,
Wa, wa, wa, waaaaaaaaa, voters are stupid.
Wa, wa, wa, waaaaaaaa, find a way, nullify the result
Wa, wa, wa, waaaaaaaa, Tim Farron, do something!
Wa, wa, wa, waaaaaaaa, I hate democracy, I hate freedom
Wa, wa, wa, waaaaaaaa, call everyone who disagrees with me a cunt.
Bratt explained how he hopes, actually is CERTAIN, that this song is a winner and will beat the official UK entry by a mile.  "For years Britain has come near the bottom in the contest because the rest of Europe all hates us because we won't single currency, butter mountain, free movement, rising unemployment, dependency on handouts, federal-federal….but this song is a way of saying "wait!  We're not all knuckle-dragging racists!  We love you!  We want to be with your 4eva!  Vote for us!" and then the rest of Europe will all give us 12 points, which will create a surge of love across the continent, make the Leave voters so ashamed they'll all agree to a second referendum and change their vote and we'll be back in the EU like nothing ever happened."
It is unclear at this stage who will sing the song but it is believed that a super-group of celebrities who use Twitter a lot will feature although Lily Allen is also tipped to perform a solo in which she caterwauls and punches drywalls for effect.  Also, recordings are being made of vehement Remainers' wails of despair and anger as they listen to the Prime Minister's speech about Brexit which will be used as backing vocals.
Wa Wa Waaaaaaa will be available to download from Spotify in March.