OOH, I LIKE HIM, HE'S THAT GUY. YOU KNOW, HE WAS IN THAT THING ABOUT THAT MAN…YOU KNOW THE ONE…WHO WAS IN PRISON, OR WAS IT BELGIUM? ANYWAY, HE HAD TO GET OUT WITH HIS GIRLFRIEND BEFORE THAT OTHER GUY WHO WAS IN THAT COMEDY SHOW YOU LIKE, CAUGHT HIM. LINDSAY WAGNER WAS IN IT AS WELL. OH YOU MUST KNOW! ANYWAY, HIM.
We've all had to watch a TV show sat next to someone who comes out with all that; it's usually our mums or significant others. Who they point their fingers at on the screen are that legion of actors who specialise in guest starring roles in TV series. They're usually not quite big enough to be the lead in a show, and if they have done so the series has been short lived. Neither are they obscure enough to instantly fade from your memory once the show is over. Casting directors love them; they're the kind of actors who come into a show, hit their marks, deliver a good villain or love interest character and then it's off to another TV show for a guest role. They're almost always employed because they are so reliable but for the viewer who has trouble reading credits going too fast to read (or which are squashed up into a teeny tiny corner of the screen) their names often don't register (and it's no good pausing the credits either; the SO will just think you're being sad…or obsessive) so they become "hey, it's that guy!".
However, we here at Rhubba want to pay tribute to those most familiar guest actors of the 60s, 70s, 80s and 90s and to give them their due. The following can serve as a print out guide to guest actors which you can refer to whenever you want to watch a repeat of "Ironside".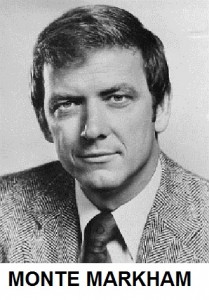 He seems familiar. Where do I know him from?
If you've ever watched any American television produced between 1965 and 1995 you'll know Monte Markham as the #1 guest starring actor of his generation. He was in every show; usually playing smooth talking villains or the heroine's love interest who would inevitably turn out to be a rat. He was also a regular in "Baywatch" but you probably didn't notice him next to Yasmine Bleeth, Pamela Anderson and Alexandra Paul.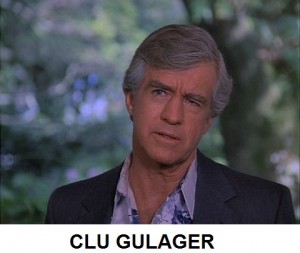 Nope, don't recognise him. Give us a Clu
Oh ha ha. Gulager, the poor man's Jimmy Stewart, is a stalwart guest starring actor who was also in every show made from the Sixties to the Nineties. Usually playing more dishevelled and desperate villains, he occasionally starred in various things, most notably the TV show "San Francisco International Airport"
My job, my way!
Yep, that's the show.
The front wheel feels mushy
OK, I'm going to have to stop you now. Gulager played a hitman alongside Lee Marvin in the movie "The Killers" where he and Marvin would freely chat about stuff before they went to kill someone, thus inspiring Quentin Tarantino.
Awesome!
I thought you'd like that 🙂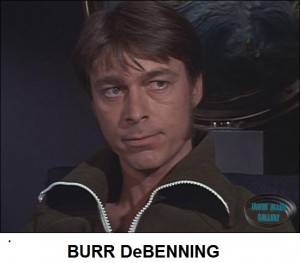 I KNOW HIM! That's Paul Warhurst, former Sheffield Wednesday utility player.
Read the feckin' caption!
Burr? Seriously?
This is America, they have a different take on nomenclature.
OK, where do I know him from?"
The Amazing Captain Nemo. Irwin Allen's City Beneath The Sea.
He likes being underwater then?
It seems so, although he was a familiar face on TV in the 70s. Usually playing exotic villains or dependable sidekicks.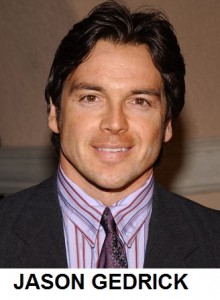 Ooh, he's nice. My mum likes him
Yeah, he's got that look about him doesn't he? Housewives' favourite.
He was in that thing with the bald guy!
Murder One starring Daniel Benzali. Jason played the prime suspect, Neil Avedon.
That was such a good show
It was, pity it only lasted 2 seasons before cancellation.
What else?
He was one of the main cast in "Boomtown", a cop show set in L.A. which featured a crime shown through different character's perspectives much like "Rashomon".
That was such a good show
It was, pity it only lasted 2 seasons before cancellation.
I'm beginning to detect a pattern here…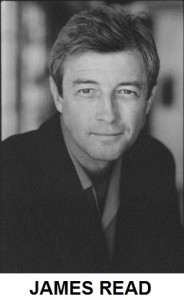 Him! Goodness me, I remember him from…from…help me out here
Remington Steele, Lace II, North and South
NORTH AND SOUTH! YES! WITH PATRICK SWAYZE!
Read had equal top billing with the Swayze. One of the best up and coming actors in the 80s, he never quite achieved stardom like Swayze did despite being a very good, charismatic actor.
Shame
Still, it's not been all bad for James Read. He married his co-star from North and South, Wendy Kilbourne. She played his on-screen wife, Constance.
Wow, she was hot!
She certainly was. Lucky Jim.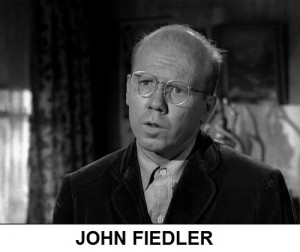 I know the face, now I know the name
And you know the voice as well. A high pitched slightly husky quality about it that made him perfect for the voice of Piglet from Disney's Winnie the Pooh films. Fiedler was hugely in demand in a very long career; always playing neurotic and pedantic characters although he was also a memorable alien-possessed serial killer in an episode of Star Trek.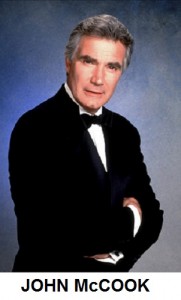 Nope
OK, as actors of the calibre of Markham and Gulager got older and the 1980s rolled around, Hollywood TV casting agents needed a new, solid go-to guy for guest roles. Enter John McCook. Magnum PI, Family Ties, Riptide, etc. He also has a great baritone voice that lends itself well to voice overs.
Anything else
Oh yes, he's married to Laurette Spang; she played Cassiopeia in the original version of Battlestar Galactica.
So like James Read…
A lucky man.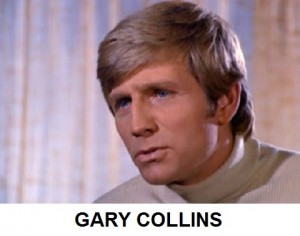 At last, someone British. He was good in The Great Escape, Von Ryan's Express, Krakatoa East of Java…wasn't he a pop star as well?
You're thinking of John Leyton.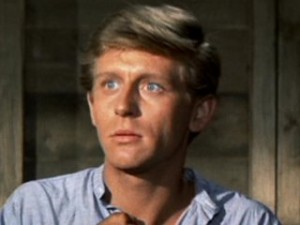 Oops, made a bit of a tit of meself there
Easy to get those two confused. No, Collins was a likeable solid guest starring actor with an easy going charm. Think of him as the poor man's James Franciscus.
That's pretty poor to begin with
Now, now. Be kind. Collins was usually in work doing good meat n' potatoes guest starring stuff in many TV dramas and comedies. Sadly, he passed away in 2012 to the great special guest starring role in the sky.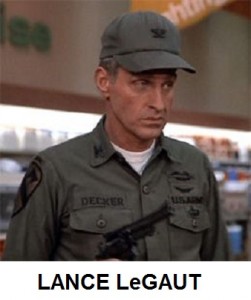 I don't know his name, but already he scares me
That's Lance LeGaut, aka Colonel Decker the man sworn to take down the A-Team.
I got that from the name tag "Decker" on his uniform. Was he in anything else?
Lots of guest starring roles in action TV drama. His imposing frame and very deep and menacing voice got him lots of work. He also danced and played the Tambourine in Elvis' 1968 Comeback Special as he was a good friend of The King.
Respect!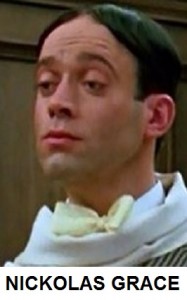 Tim Curry!
Wrong bug-eyed flamboyant British character actor you've got there. Nickolas Grace; he was in Brideshead Revisited and was the Sheriff of Nottingham in Robin of Sherwood.
He was everywhere in the 1980s, you don't seem to see much of him these days. Is he…you, know, dead?
No, and it is a shame we don't see enough of him on our TV screens.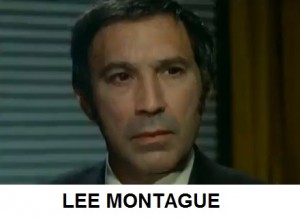 The Sweeney, Special Branch, The Professionals, Minder…
You're getting it. Lee was THE go-to guy for villains on British cop dramas. And he looks like Jimmy Greaves. However, it wasn't all nasty East-End types; he also has a string of quality Shakespearean roles under his belt as well.
OK, I'm going to take a break now…we'll have part 2 of your handy guide to guest starring actors soon.