by DANIEL OLIVER
"O.K. I want long hair, I want cocky, I want leathers. I want the man most likely to get my daughter up the duff. There's only one guy in the frame here, and as luck would have it, he's already getting his end away with my secretary… "
The above is a creative re-imagining of how casting sessions around Soho might have sounded during the early 1970's.
By that time, the Age of Aquarius had not so much dawned as careered wildly out of orbit. The British middle class believed themselves under siege from their own offspring, with a host of fears and uncertainties stalking their collective subconscious like some encroaching black mist of unstoppable spiritual turpitude.
Now imagine a composite picture of all those fears made flesh. It would probably resemble Nicky Henson – beerily confident, wrapped in a year's supply of elbow and knee patches, trampling all over suburban rose gardens in the middle of the night.
As an individual, Henson represented many of the divergent strands present within British 'pop' culture at the time. Being ex-public school and playing briefly in a blues band, he made the move as a young actor into the centre of the satire boom, before switching to become a founding member of the Young Vic theatre company.
With all this in motion, his transition to the big screen looked inevitable. But making an impression with cinema audiences required the right context.
During the 1960's, Michael Caine and Stanley Baker had established a template for the British anti-hero. Although grating against the established order, such characters frequently strove for some degree of social mobility, albeit on their own terms. But the fashion for such ideas was swiftly approaching its expiration date.
A new type of male was required and Henson fitted the part. He was scruffier and less embittered, seeming altogether more at ease in his own skin. Give him Harry Palmer's cafetierre and he would probably have filled it with beef soup.
Henson's big screen career kicked off in 1964 with the comedy 'Father Came Too!' and after various roles in shows such as 'Paris 1900' (1964) and 'The Human Jungle' (1964), regular television work in 'The Frost Report' (1966) followed.
With the decade approaching its close, Henson landed his most sizable movie role thus far, starring in 'Here We Go Round The Mulberry Bush' (1968), alongside Judy Geeson.
This would prove to be a decisive film for many of the actors involved, not least by determining how British youth would be portrayed on screen in the years ahead. But whilst for Henson it represented the primary signs of a recognizable screen persona beginning to evolve, his first real chance to shine arrived later that same year with a supporting role in 'Witchfinder General'.
Here, he occupied a dramatically crucial position, sandwiched between Vincent Price's sadistic title role and Ian Ogilvy's increasingly ruthless leading man. By providing a genuinely warm and grounded focus for audiences, his character remains able, for a time, to maintain a distance from that inexorable cycle of violence to which everybody else in the film becomes subject.
This earthy quality was again on show in the transatlantic comedy 'There's A Girl In My Soup' (1970), wherein Henson, playing the selfish boyfriend of Goldie Hawn, cemented his early '70s reputation as the British cinema's 'bit of rough' du jour.
During this time, with a long and painful reduction in film financing occurring across the U.K., a degree of typecasting could prove useful in obtaining work. So, when 'Psychomania' hit British screens in 1971, Henson was again the rebel. In the film, he portrays the leader of a gang of Hell's Angels who makes a pact with the Devil to gain immortality: for any British actor maintaining a presence on cinema screens during this period, such a scenario was capable of acting as a cheeky form of career commentary.
But whilst actors may have struggled during this time to realize their talent on the big screen, it was nothing compared to the desperation of some established producers. This was in evidence with the more tease-than-please titles of films such as 'Anyone For Sex?' (1972), in which Henson again played Jack-The-Lad.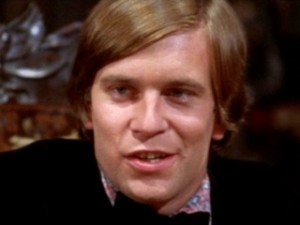 Whilst this performer's ability to embody rough-around-the-edges characters continued to be capitalized upon by films including 'All Coppers Are…' (1972), as the decade progressed, certain television work proved more rewarding, including an impressive turn as Balzac in the mini-series 'Prometheus: The Life of Balzac' (1975).
Additionally, the creative energy and artistic challenge of work in the theatre had by this time become a greater priority for Henson. His big screen career, like that of so many of his generation, had begun to stagnate. Bogged down in the mire of British producers' attempts to make a quick buck at the box-office, domestic film sunk further into a quicksand of low farce and titillation as the '70s progressed. After this came the inexorable downward slide into the sinewy, thrashing grasp of the British Sex Comedy.
Henson emerged better than most, not least because his natural charm could carry the day, even though 'The Bawdy Adventures of Tom Jones' (hailing from 1976), contains virtually everything grown rancid in British cinema by this time. Upon watching said film, the viewer can select from a smorgasbord of horrors, whether it be the established and hitherto respected character actors demeaning themselves, the sight of pasty debs rolling around like lumps of dough from the West Country, the ghastly attempts at musical numbers, the presence of Joan Collins…
Additionally, the National Theatre and the RSC offered everything (bar the money) to an actor of talent that the tarnished glamour of movie work in Britain no longer could.
There were few more tawdry examples of such faded allure than the lame 007 spoof 'No. 1 of the Secret Service' (1977), in which Henson"s comedy riff on Roger Moore's Bond is by far and away the best thing about the film.
As the decade drew to a close, Henson rehearsed his Jack-The-Lad act one more time in a memorable episode of 'Fawlty Towers' (1979), but with the arrival of the 1980s, he had moved on.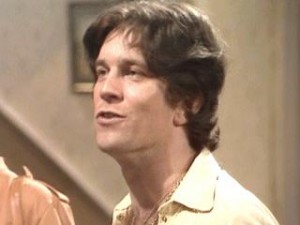 Political changes throughout the United Kingdom became strangely mirrored in the roles that actors of Henson's generation became offered. Where previously, choices in casting had reflected a 'baby boomer' rebellion, with the onset of a new decade, that pool of talent had largely switched to portraying a reconfigured form of 'establishment' figure, not unlike the transition made by their real-life counterparts. Accordingly, Henson got beneath the skin of advertising execs in 'The Happy Apple' (1983), self-made businessmen in 'Absurd Person Singular' (1985), and even police chiefs, in 'Between The Lines' (1992).
Becoming a regular television presence throughout the '80s and into the '90s, with dramas by Keith Waterhouse and Alan Ayckbourn adding themselves to his C.V., Henson's roles were less high profile than previous work on the big screen but did better justice to his range as an actor.
One good example is provided by his performance as Harvey Moon in Central Television's revival of 'Shine On Harvey Moon' (1995). Here, he played a lead character whose troubled life in post-war Britain required him to channel the full weight of British social history as personal experience, yet bear the burden lightly. This was where all those skills developed by Henson in the theatre really came into their own, and how, as a performer, he was now receiving his due from casting directors in both film and television.
As a result, something very interesting has happened. Producers have woken to the fact that they have in Henson an actor possessed of a discreet but powerful authority, and also a performer with the ability to embody a far wider range of roles than his earlier screen appearances had given him any chance to demonstrate.
Performances in 'Vera Drake' (2004) and 'Syriana' (2005) have highlighted his versatility and raised his international profile. Additionally, television roles, including those in 'EastEnders' (2006) and 'Downton Abbey' (2010) have reminded British audiences just what a genuinely authoritative, compelling actor looks like. Wherever Henson now appears, he brings with him the expertise of a true veteran, dominating scenes with a quiet but incontestable gravitas.
Thus, with this performer's '60s work still in circulation, it is easy, from a perspective of forty-odd years, to observe how those patched-up leathers have become replaced by a somewhat sharper cut of suit, the beer replaced by wine, and that shaggy mane reduced to a more conservative crop. But something in this actor's roguish charm suggests that Britain may have let its guard down.
Certainly, respectable middle-class fathers can rest easy that Henson is no longer revving up his motorcycle, ready to kidnap their daughters in the middle of the night: but the security of their wives, however, is another matter.